Sun, 8 May 2016
Celebrating Its 50th Anniversary, Peets Coffee & Tea Remains True To Alfred Peet's Vision
Peet's Coffee & Tea has grown from a single retail shop at Walnut and Vine in Berkeley, California, into an $800 million, 240-store chain now celebrating its 50th anniversary.
Dave Burwick, president and CEO, ascribes the success and longevity of the coffee roaster and retailer to "scaling the smallness" – a method that allows businesses to remain true to their founding principles, while constantly keeping pace with the changing times.
Sit back, and drink in some genuine business wisdom as host and reputation coach Dean Rotbart and Dave Burwick toast the success of Peet's Coffee on its 50th business birthday.
Posted: May 9,, 2016
Monday Morning Run Time: 27 minutes 40 seconds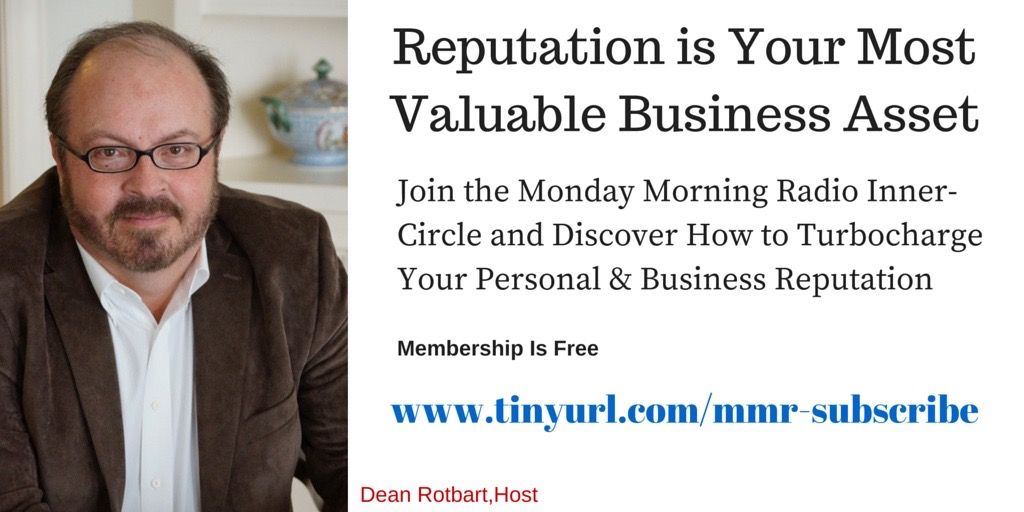 ---
Sun, 31 January 2016
KRVN AM Radio Succeeds By Defining Its Mission and Sticking to It
The big party is on today in Lexington, Nebraska, as the town and nearby residents gather to celebrate 65 years since local farm radio station, KRVN, began broadcasting. There is no other radio station in America comparable to KRVN, which is owned by more than 4,000 Nebraska farmers and ranchers.
How in this day and age a rural AM radio station that concentrates on commodity prices and weather forecasts has survived and prospered holds ample lessons for all business owners and entrepreneurs. As reputation coach and host Dean Rotbart discovered, knowing your customers and working hard each day to serve them is a winning formula – both down on the farm and in major metropolitan markets.
You're invited to join the anniversary festivities today on Monday Morning Radio, featuring interviews with KRVN general manager Craig Larson and station manager Tim Marshall. Be sure to save room for some homemade anniversary cake.
Note: On this week's episode, Dean is joined by Dr. Charles W. Martin – "Charley" – the founder of Martin's Business Milestones – an unprecedented nationwide campaign just getting underway that is designed to showcase and honor small business owners and entrepreneurs.
Martin's Business Milestones - which you'll be hearing a lot more about in the coming weeks and months - is dedicated to celebrating those businesses that have demonstrated the tenacity, agility, creativity, know-how, loyalty and experience that are required to tackle the challenges that bring down so many other small businesses. Businesses such as KRVN.
Be sure to visit the Martin's Business Milestones Twitter page at: www.twitter.com/milestonecos
---